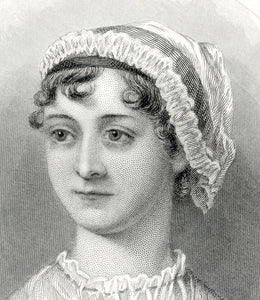 Welcome to our gift shop dedicated to one of England's most famous novelists - Jane Austen.
At The Jane Austen Shop we offer a wide range of Jane Austen related gifts, including all her witty and romantic novels  through to reference books detailing her life and times in Regency England. We also like a bit of fun - as her heroine Elizabeth Bennet says "I dearly love a laugh" - and have a wide range of novelty gifts and witty Jane Austen quote t-shirts!  
And don't forget we offer unlimited free postage for deliveries to all UK addresses! 🚚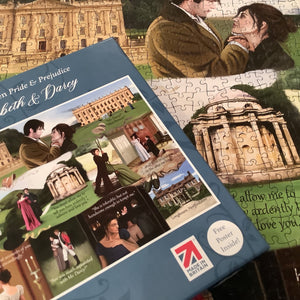 Pride & Prejudice 1000 Piece Puzzle
This exciting limited edition Jane Austen Pride and Prejudice jigsaw puzzle is a must for the ardent Jane Austen fan. This puzzle is made in the UK and uses 100% recycled board. Be the envy of your friends with this beautiful jigsaw.

Buy Now!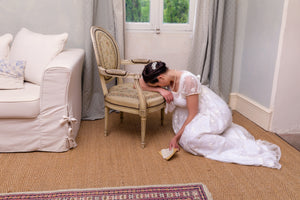 Jane Austen Books
Jane Austen completed six major novels in her lifetime - two-hundred years later these books are read and loved the world over. To be crossed in love is an experience that does not change over time and with Jane's novels we can share the trials of fictional and romantic love which are still relevant in today's modern world. 
View Books